Ashlea Moses
Client Relations Specialist
Bio coming soon!
Tajaia Tillman
Insurance Admin and Support
Bio coming soon!
Taylor Brooks
Marketing Project Assistant
Bio coming soon!
Jennifer Rosenberg
Office Manager
Jennifer was born in Pennsylvania. She grew up studying piano, dance, skiing, swimming, and as a teenager studied the French and Russian languages. She graduated from East Stroudsburg University with a degree in English, specializing in writing, with a communication minor. She relocated to Florida in 2005. Prior to joining Florida Veterinary Advisors as Practice Manager, Jennifer was a litigation paralegal to a board-certified civil trial attorney/managing firm partner for almost 18 years, where she honed her skills managing time-sensitive, confidential client matters with the utmost professionalism. Jennifer is a film, fashion, travel, history, and astronomy enthusiast who lives with her husband Ross, two daughters, and far too many pets.
Logan Parkes
Client Experience Liasion
Bio Coming Soon!
Brendan Remus
Investment Service Administrator
Bio Coming Soon!
Alexi Meggison
Marketing Project Assistant
Bio Coming Soon!
Kyle Freiermuht
Investment Service Administrator
Bio Coming Soon!
Tom Seeko, CExP™
Co-Founder, Financial Advisor, Podcast Host
Tom Seeko was born in Edison, NJ and his parents relocated to Homosassa, FL at a young age. He grew up participating in Boy Scouts, playing soccer for a decade, learned to play the clarinet and alto saxophone, and graduated from the University of South Florida with a degree in finance. The financial knowledge that Tom has built up expands from income protection, debt repayment, business planning, and several other topics.
Tom lives with his wife, Patricia, and their Maltipoo, Theodore. During the past few years, education has become a large focal point for Tom, and he strives to educate himself around psychology, business, leadership, self-development, and communication.
Tom's focus within the Veterinary field started in 2014 and became approved to provide continuing education in the state of Florida in 2017. In an effort to reach more people, he became an approved RACE provider through the AAVSB in early 2018. Right now, Tom and his team are involved within several associations in the state of Florida, VetPartners, and the VBMA (Veterinary Business Management Association) that provides students in the Veterinary field with resources and access to professionals to help them with solid advice to jump start their career.
Registered Representative and Financial Advisor of Park Avenue Securities and Financial Representative of Guardian.
CA Insurance License #0K80141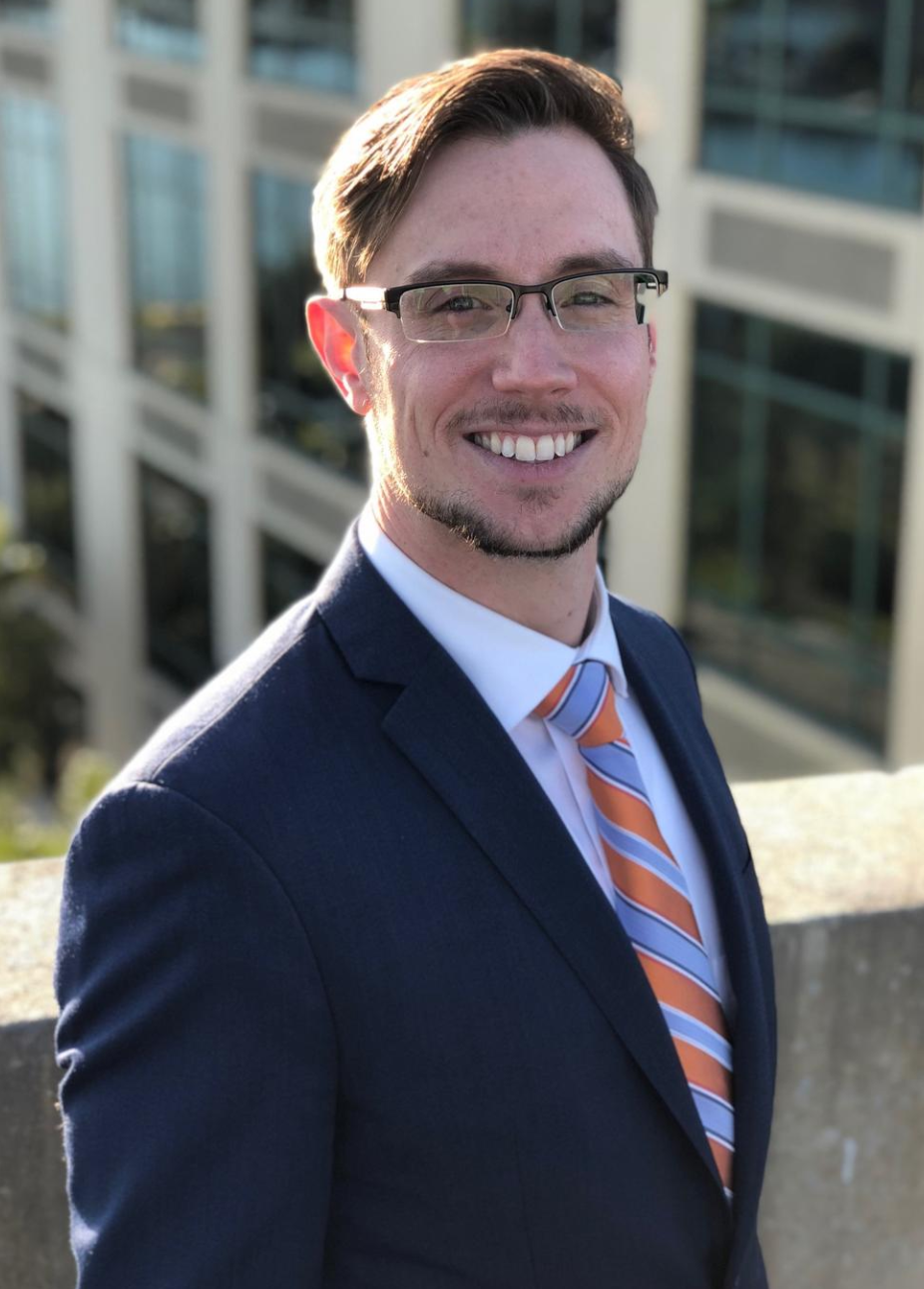 CJ Burnett, CExP™
Co-Founder, Financial Advisor, Podcast Host
CJ has always had a deep interest in the financial arena. This began at age 16 when he attended an investment symposium in California. From that point on, CJ became incredibly curious about financial topics and devoured any information he could get from books and periodicals to learn and understand the world of investing.
CJ went on to college to follow his other passion of music as an accomplished violinist and fiddler player. He soon changed his major to Finance, where he truly belonged. In his senior year, CJ, along with a small team of student analysts, helped manage the endowment investment fund at the University of South Florida. The team of students ran financial models and valued equities and were a large part of that year's decision-making process. He then realized this was his calling. CJ graduated with a Bachelor of Arts degree in Finance from the University of South Florida.
Although he is an analyst at heart, CJ enjoys working directly with people. In 2011, he started with Westshore Financial Group and brought together all the skills he developed.
Over the years, CJ has had success working with corporate executives and business owners on structuring a financial plan that gives them the most control over the results they are after. CJ does not want to only help people with their financial plans; he wants to change what's possible for them; to show them how to master the "short game" for them to win the "long game."
CJ also enjoys working with clients on their charitable giving goals. He works with them to structure a plan to minimize the tax impact on them and maximize the impact they can make when giving money to 501(c)(3) entities.
CJ is a member of Idlewild Baptist Church in Lutz, FL, and is involved in a few ministries, including the Worship ministry the Stewardship ministry.
He speaks and teaches on financial topics at Universities, Churches, and Association groups all across the United States. CJ spends his free time with family, reading, playing music, and coaching.
Registered Representative and Financial Advisor of Park Avenue Securities and Financial Representative of Guardian.
CA Insurance License #0K79676
Isabel Kane
Director of Operations
Isabel Kane was born in Boynton Beach, Florida, and grew up in Mayaguez, Puerto Rico. After volunteering with the San Francisco De Asis Sanctuary for five years, she discovered her passion for animals. In 2009, her family moved to the Tampa Bay area. Since her time in Florida, Isabel has worked at different animal locations such as Paw Prints in Land O' Lakes and currently fosters kittens with the Pasco Animal Shelter.
Isabel is a focused individual with a constant learning attitude. She graduated top 10% of her class as Magna Cum Laude at Land O' Lakes High School and currently going to school for Business Management. She is considered a Business Specialist and has obtained her Life, Health, and Variable Annuities License for the state of Florida.
She enjoys playing the piano with her mother, spending time with her family, and playing video games with her siblings in her downtime. She lives in Carrollwood with her partner of 4 years, their three cats – Everly, Rogue, and Willie – and two dogs – Mozart and Schumann.
Dee Dee Mackenzie
Investment Service Administrator
Dee Dee Mackenzie was born and raised in Princeton, New Jersey. She actively participated in sports while growing up and was a member of her local youth group and Girl Scouts. As a teenager, she was a volunteer for Special Olympics, YMCA, and Big Brothers/Big Sisters. This involvement gave Dee Dee a deep passion for charitable work.
Dee Dee attended Ursinus College in the Philadelphia area and graduated with a BA in Economics and Business Administration. Her desire to maintain an active lifestyle year-round led to her decision to move to Florida to escape the cold temperatures of the northeast. She met her husband Aaron in Florida and now has two beautiful school-age daughters plus a rescue dog. Her family's financial stability, both now and in the future, is one of her main motivators towards investing. Dee Dee views investing as constantly evolving and welcomes the learning process to achieve financial goals both for her family and clients.
Currently, Dee Dee sits on the Board of Directors of Hope Effect Tampa. The mission of Hope Effect Tampa is to help the under-resourced with food and clothing along with providing a quality preschool education targeting single-parent families. Dee Dee is honored to serve on the Board where the mission aligns with her personal lifelong passions.